---
Cars have a special place in the lives of many people. Cars are exciting, and racing them is a big part of many families. They can be projects that bring fathers and sons closer together. They can be multi-generational family endeavors. Here is one such story, written in the first person by Rubens Junior on his website "The Classic Machines" it tells the store of a humble VW Beetle … the 12.
Below is an excerpt, but you can read the whole article here: THE VW BEETLE AND HOW WE RACED IT.
---
My uncle also got his Beetle ready, a 1972 model, but unfortunately, he was not very lucky with his car. The "12" broke down in the first two races of the 1990 season, not finishing either one. He became very frustrated and decided to bring the car back to his garage and he never touched it again. The "12" sat dormant for 28 years.
Unfortunately, my uncle passed away in 2017, it was a shock for the whole family, he was a super nice guy, always cracking jokes and making people smile.
---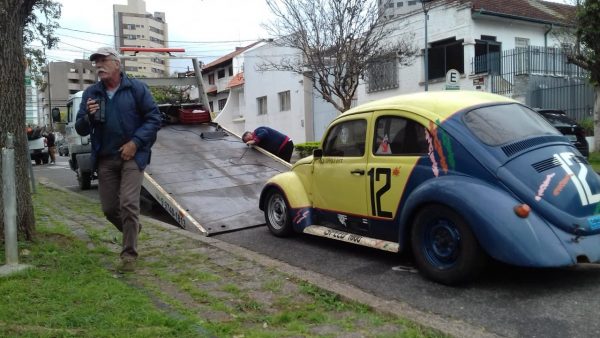 ---
He left a small collection of cars to my cousin, his only son, and obviously, the "12" was part of it.
For some reason that I still don't understand, my cousin decided not to keep the old Beetle. Selling it would be complicated since the documents were pretty messed up and the car was badly rusted. So instead of selling the car for peanuts, he offered it to my dad, for free.
---
---
My father was blown away with this gift, he and his brother had been partners in business and hobbies since the 1960s, and having his race Beetle would be more than an honor.
---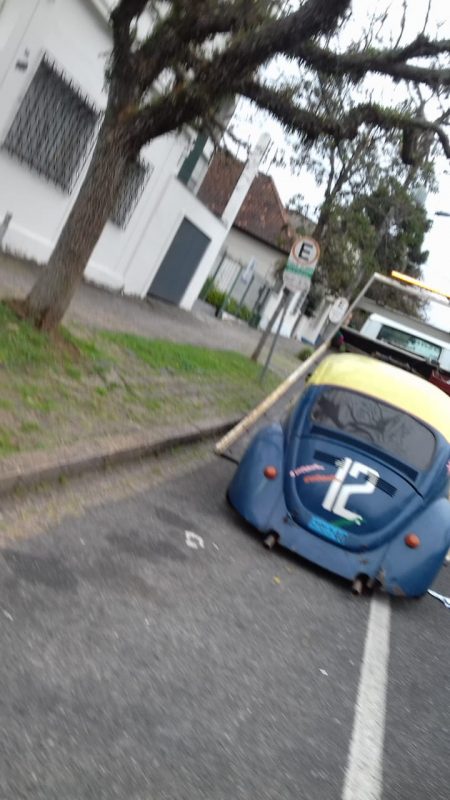 ---
Father retired in 2015 and he has been looking for something to occupy his time ever since. He immediately embraced the task to restore the "12".
---
---
These pictures here show the day the car was relocated from the city of Curitiba to my dad's home in Barra Velha beach, 200 miles away.
In April 2019, my wife and I finally took a couple of weeks off and we went to visit family and friends in Brazil. We haven't been back home since we moved to Canada, 5 years ago. Obviously, I was dying to see the old Beetle up close.
I even brought a little present, a VDO tachometer, pretty close to the one that originally equipped the "Super Fuscão", the sports version of the Brazilian Beetle.
Dad is restoring the car on an extra tight budget and he is doing the job mostly on his own. He is 70 years old and for sure he is taking his sweet time to get it done.
---
---
When we got there, the bodywork was done and even the floor pans had been replaced.
---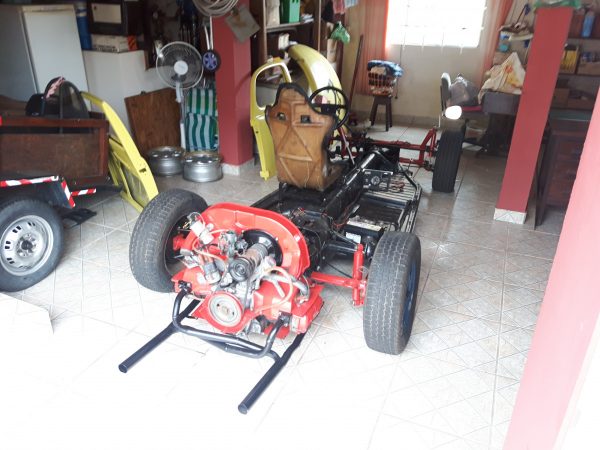 ---
He lowered the compression ratio enough to make the engine run on gasoline and replaced the dual carb system for a single one. He says: "I want peace of mind, I am not going to race it anyway" .
---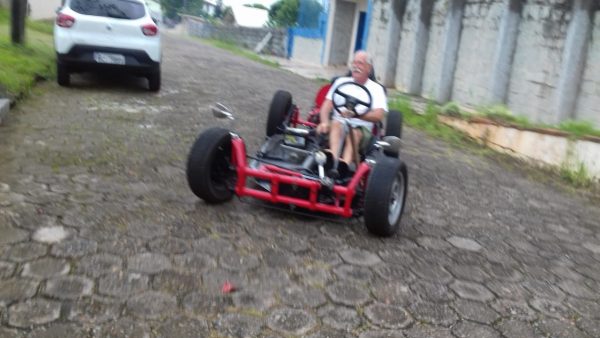 ---
He loves to take the chassis for short test drives; for sure I had my share of fun driving it. Without the weight of the body, the chassis can be pretty risky.
---
---
In 2020 the mission of restoring the "12" was accomplished. At this point the car is halfway to be street legal, it has all the necessary lights but dad is refusing to install the bumpers, which is mandatory in Brazil.
Some people say a vintage car will never be completely done, so I believe that old Beetle will keep my father happily busy for a long time.
---
---
In Brazil, the VW Beetle is more than just a car, it is an institution. Simple, affordable, and reliable, it was the obvious choice as the first car for generations of Brazilians (mine was a 1966 model). The Beetle thought us not only how to drive, but also how to fix it, how to modify it, and ultimately, how to race it.
---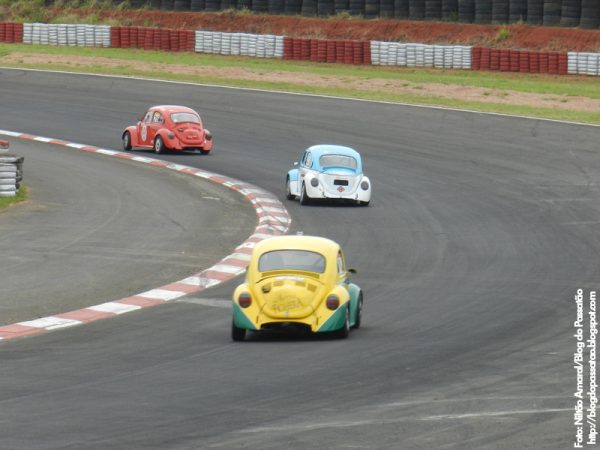 ---
For my family, the "12" is much more than just a hobby, it is a beautiful homage to my uncle, a gentle guy that will live forever in the hearts of family and friends.
~ by Rubens Junior ~
---
---
Read the entire epic, heart-breaking, heart-warming story on 'The Classic Machines' website, HERE.
---